Hyacinth 1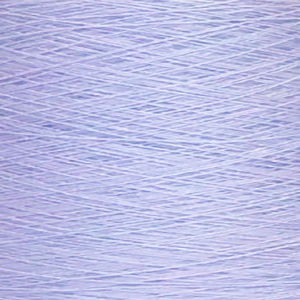 Code: 0184
This yarn is available in Medium 1 (9.5/2) and three units (formats) which can be different sizes.
See the panel on the left for units and prices.
Click here for yarn technical specifications including wraps per inch/cm and length per 25g tube
Buy now
Make a choice in the boxes below:
If applicable 'Select type' shows

=available;

=low;
=on order

Postage: UK mainland customers will see this added to orders at checkout. Details of postal costs and how non-UK orders are dealt with can be found here.

For special requests or card payment contact Matty on +44 (0)7590 479192 or use this tailored order form.
Check out our Knowledge Zone for the full technical specifications on both yarn and warps

Worsted wools are available on tubes (25g or 50g), in hanks (50g) or on cones (100g, 150g, 200g, 300g, 400g, 500g, 1kg) at a unit price.
| | |
| --- | --- |
| Undyed mixed fleece | Unit price 50g: £2.20 |
| Undyed single fleece | Unit price 50g: £3.00 |
| Dyed mixed fleece | Unit price 25g: £2.90 |