Tapestry as Modern Art - Archie Brennan & Brenda Osborn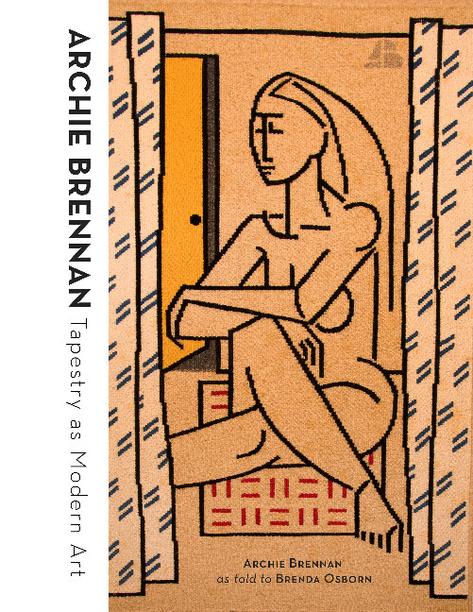 Code: BOK00009 Discounted price per Copy: £47.99
Tapestry as Modern Art is a 2021 publication available here with a seasonal 20% discount.
It is a memoir as told to co-author Brenda Osborn who was a member of his famous Wednesday Group. In the book Brenda has enabled Archie, now deceased, to pass on his insights and his creative voice to a new generation of weavers and let his incomparable voice explain why a dedication to weaving is worthwhile.
In Archie's words "I have been weaving tapestries for more than half a century. It is as much a part of my everyday as eating, sleeping or dreaming. It is an utterly ordinary activity for me."
According to the publisher "Archie Brennan is one of the world's most influential tapestry weavers, renowned for bringing "pop" into the ancient art of tapestry, Archie Brennan (1931- –2019) had an exceptionally long career. Beginning in the mid-1940s and continuing into the first two decades of the 21st century, he pushed the boundaries of the medium, he developed a unique approach to weaving and tapestry design, and he influenced many people with his teaching style and outsized personality."
Buy now
Make a choice in the boxes below:
Key:


available


low stock

on order